Hey TarDevil, check out this Musky that my 'ol fishing buddy caught yesterday. We were smallie fishing but he loves them and he had a metal leader on with his custom spinnerbait. Second cast of the day and bingo. We were just upstream from where you, Derek and I floated a while back.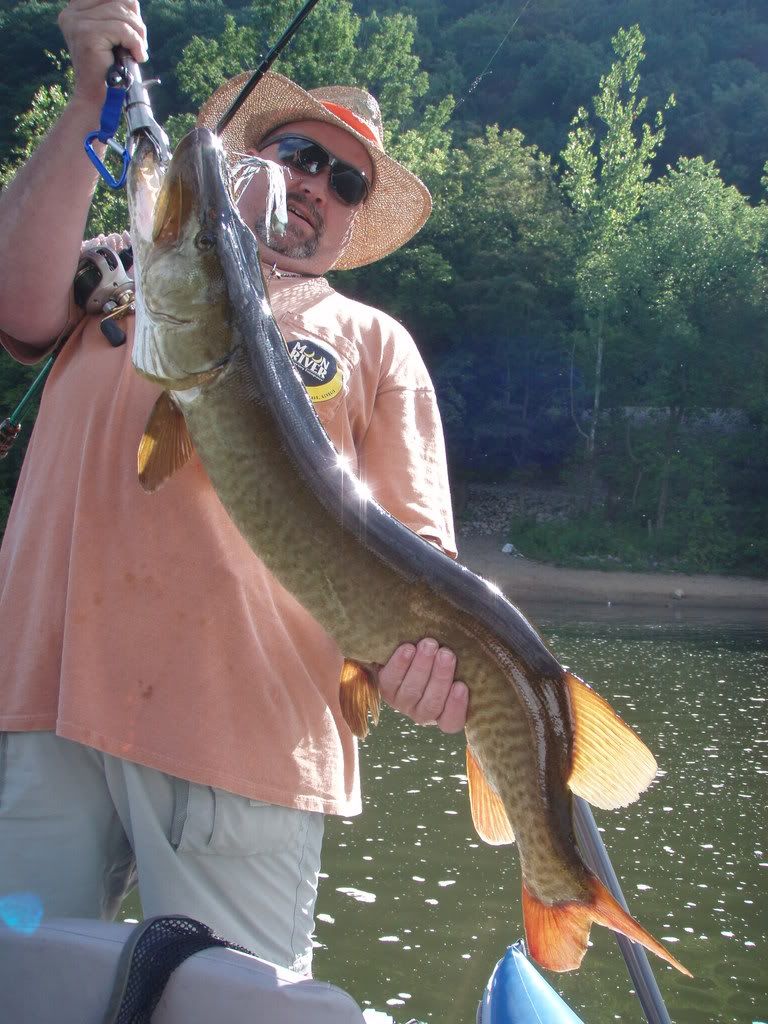 Didn't weigh or measure it.....just "gripped" it quickly for a quick snap since it had fought so hard. After a quick revive, he/she swam off headed back to the rock where he/she came from. From the pic you can see that the fish had some kind of deformed spinal thing going on but seemed pretty healthy otherwise.
We also caught a couple of GOOD smallies too during the day, but they were sort of over shadowed by this heart pumper first thing. We had two more Musky follows but couldn't connect. One was bigger than the one in the pic.