Monday we celebrated MLK day with a grand old hunt outside of Culloden, GA. Hunted with Daddy Pirate that day. Had a great day. Ran 11 rabbits. Killed 9. I killed 3 that day and had one I put a little fire under his butt that Daddy Pirate's grandson killed in the end. Should have had 4 but took a snap shot.
Here's a pic.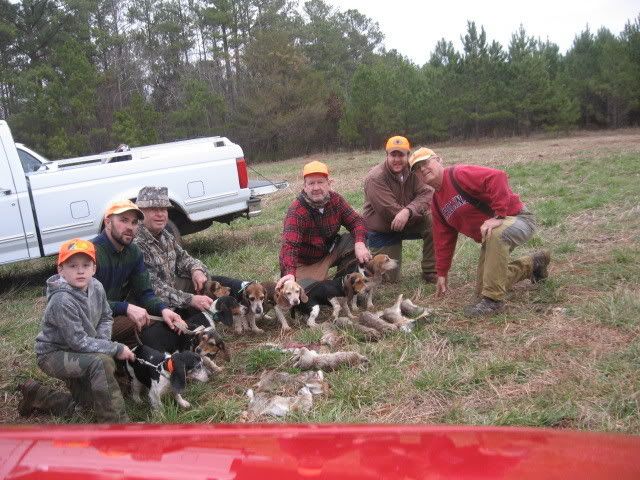 From left to right. Shoalieboy, Cullfisher, DaddyPirate, Marvin, Me (celticfisherman), and Blackwater who happened to be the only one who knew how to set the timer on a camera...
Thank goodness we still have until the end of Feb for rabbits. I love this stuff.